Roman Roots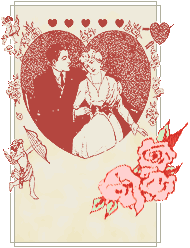 Valentine's Day is celebrated on 14th February every year across the world. Largely a Western tradition, the day is now celebrated in a major way in the eastern part of the world as well in countries like India and China. The day is named after a Christian martyr Saint Valentine and is celebrated to commemorate the love between companions.
The day is believed to have been first incorporated by Pope Gelasius I in 496 AD. There were numerous martyrs named Valentine in the early years who were martyred for several reasons. However, none of them were associated with love. It was in the 14th century that a Valentine was associated with love and it is believed that the tradition of Valentine's Day started with that particular Valentine.
However, there are several other theories as to the origins of Valentine's Day. Some believe that the day was celebrated to respect a Saint Valentine when he refused to obey the orders of Emperor Claudius II. Emperor Claudius II had ordered that young men should refrain from marrying, as he believed that after marriage, men no longer remain good soldiers. However, the Valentine in question did not obey this order and helped many young men marry secretly. The Valentine was thus killed by the Emperor and hence, the tradition of Valentine's Day was started.
The day is predominantly celebrated in Western countries but is beginning to make its presence in other countries as well. On this day, lovers exchange gifts and cards to profess their love for each other while single men and women go out in find of their valentine. Several clubs and discs organize special nights on this day which is accompanied by thumping music, candle light dinners and other romantic settings.
WHAT IS LOVE?
Biologically, love is a powerful neurological condition like hunger or thirst, only more permanent. We talk about love being blind or unconditional, in the sense that we have no control over it. But then, that is not so surprising since love is basically chemistry. While lust is a temporary passionate sexual desire involving the increased release of chemicals such as testosterone and estrogen, in true love, or attachment and bonding, the brain can release a whole set of chemicals: pheromones, dopamine, norepinephrine, serotonin, oxytocin and vasopressin. However, from an evolutionary perspective, love can be viewed as a survival tool – a mechanism we have evolved to promote long-term relationships, mutual defense and parental support of children and to promote feelings of safety and security.
FOR ME
Love is indescribable deep euphoric feeling for someone. Love is an incredibly powerful word. When you're in love, you always want to be together, and when you're not, you're thinking about being together because you need that person and without them your life is incomplete.
REFERENCES
https://www.infoplease.com/valentines-day-history
https://www.calendarlabs.com/holidays/us/valentines-day.php
https://lifeloveandyoga.com/2013/03/27/what-is-love/
https://www.crosswalk.com/faith/spiritual-life/what-is-love.html